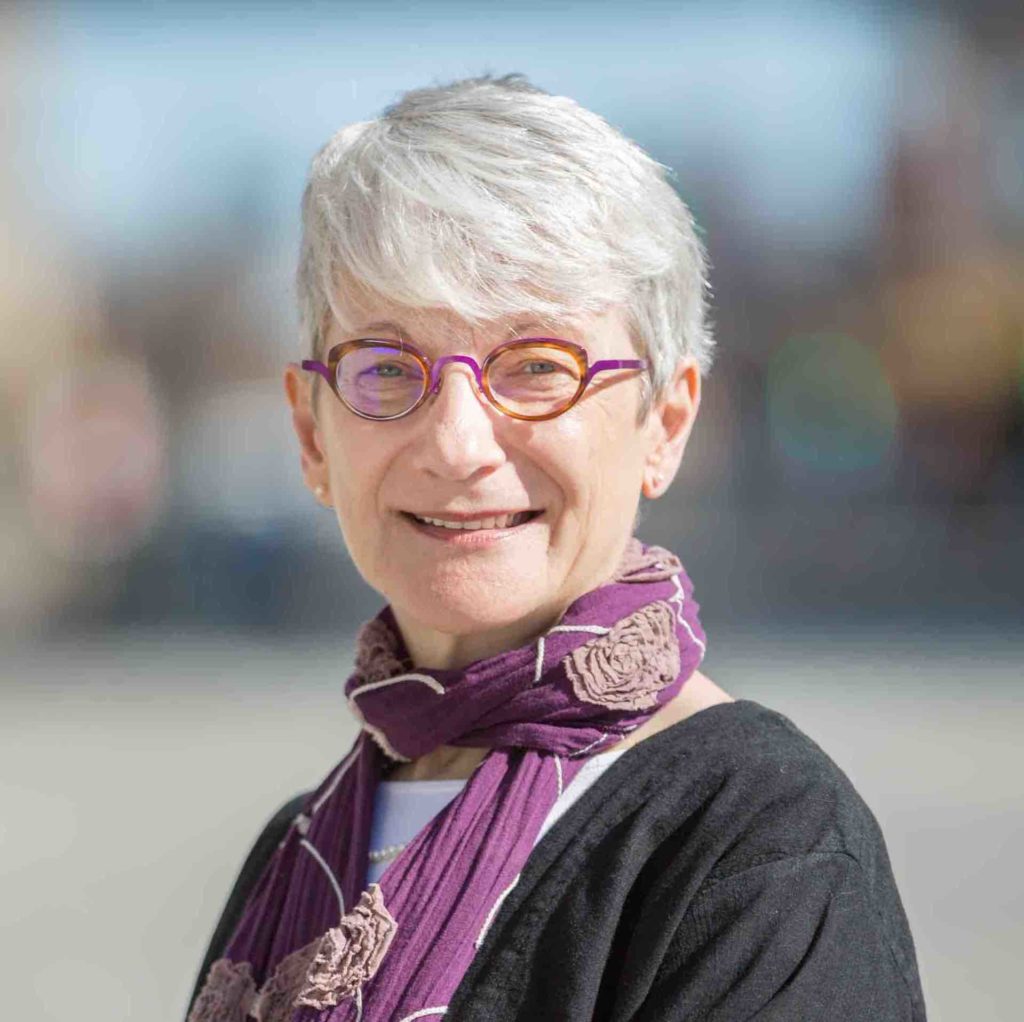 Francine Proulx-Kenzle
The Sociocracy Consulting Group
Francine's vision: a world in which all voices are heard with respect and candor, and where decisions are made collaboratively to contribute to a better living environment. As such, "service and connection" are two values radiating through Francine's work, explaining her passion to contribute to the well-being of individuals, organizations, and communities. In her 30 plus years of experience in the fields of management and the organizational arts, she's observed that individuals thrive best when they experience a sense of belonging, freedom to be authentic, and having their voices heard. Francine started learning sociocracy in 2007 through her mandate as in-house trainer at the University of Regina, Saskatchewan. This opportunity opened a door to the world of self-management, circular organizations, shared power, and equivalence. In 2012, Francine left the University to grow her own consulting business. She has trained a variety of individuals and supported sociocracy implementation in various sectors. Born in Quebec, Canada, Francine is proud of her French-Canadian heritage and is fully engaged in the Fransaskois community. She lives with her husband on a small ranch near the village of Pense, Saskatchewan.
La vision de Francine : un monde dans lequel toutes les voix sont entendues avec respect et franchise, et où les décisions sont prises en collaboration pour contribuer à un meilleur environnement de vie. "Service et connexion" sont deux valeurs qui rayonnent dans son travail, expliquant sa passion pour contribuer au bien-être des individus, des organisations et des communautés. Dans son parcours professionnel, elle a observé que les individus sont plus épanouis lorsqu'ils éprouvent un sentiment d'appartenance, qu'ils sont libres d'être authentiques et qu'ils se font entendre.
En 2007, Francine a été formée en sociocratie dans le cadre de son mandat de formatrice interne à l'Université de Regina, en Saskatchewan. Cette opportunité lui a ouvert la porte du monde de l'autogestion, des organisations circulaires, du partage du pouvoir et de l'équivalence. En 2012, Francine a quitté l'université pour développer sa propre entreprise de consultation. Depuis, elle a formé diverses personnes et a soutenu la mise en œuvre de la sociocratie dans divers secteurs.
Née au Québec, Canada, Francine est fière de son héritage canadien-français et s'engage pleinement dans la communauté fransaskoise. Elle vit avec son mari dans un petit ranch près du village de Pense, en Saskatchewan.
Location: Pense, SK, Canada